Mackmyra's latest Swedish Warehouse
At the far end of a headland next to Landvettersjön, you will find Hällsnäs and our newly built warehouse. Hällsnäs' classic manor house was built in 1906, surrounded by fantastic nature and has since been a place for enjoyment, socializing and relaxation.
In recent years, the facility has expanded towards the goal of becoming the optimal place for both weddings, conferences and weekend guests. Despite the secluded surroundings, it is easy to get here in approx. 20 minutes from Gothenburg or Landvetter airport.
In 2018, Hällsnäs Whisky Club started. The club is based on personally owned whisky casks that are tried and matured in the whisky warehouse that is built next to the lake. As a cask owner can easily visit the warehouse to see how your whisky develops. You can then try your whisky directly next to the warehouse or on the veranda outside overlooking the lake.
"The demand to store their personal 30-liter casks near Gothenburg has long been high among Mackmyra's customers. After a long period of searching, we found the perfect place and partner in Hällsnäs. Here we have built Sweden's most modern whisky warehouse where we combine a very good location together with a high ambition regarding food and drink. " / Eric Bräck, Mackmyra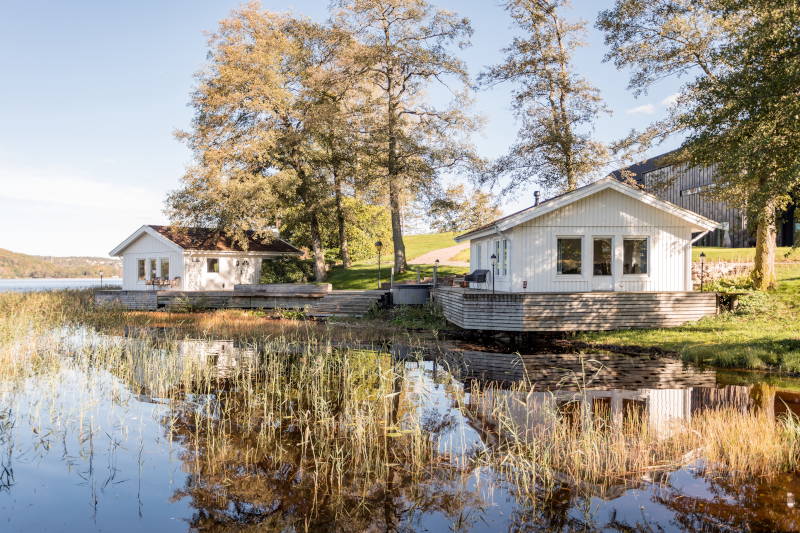 Do you want to store your cask at Mackmyra Sjölager on Hällsnäs or have questions about experiences connected to the warehouse? Get in touch with Andreas and he will help you further!

Andreas Granhage
Email: andreas.granhage@mackmyra.se
Tel: 070 959 69 64
You are in advanced mode.
You can turn it off in left sidebar. To use advanced options, you will need to enter your own Google Maps API Key.
Get Google API Key
Opening Hours and Contact