Whisky matured 50m below ground in a former iron-ore mine
Bodås mine is named after the small village Bodås, which is situated just 50 kilometres from Mackmyra. In the 1950s, about 150 men mined ore in the dark pits, some 430 metres beneath ground at the deepest sites. People have been breaking ore in this region of Sweden since the 14th century and you can still see relics from those early days of mining.
BODÅS MINE A SHORT HISTORY
Ore-breaking on an industrial scale started in the 1930s. It made a noticeable impression on the local architecture, which is still visible today. The 47-metre-high headframe and the other buildings above ground are constructed in a 'funkis' (Scandinavian functionalistic) style, which is very characteristic for its time. While the mine was operating, over 100,000 tons of iron ore were mined. However, in 1973 the mine ran out of ore and the owner, Sandvik, shut down the operation.
Next to the ore mine, Sandvik sank a shallower mine in order to conduct some further exploratory drilling. This mine is 50 metres deep and is the one we use today for our whisky.
In the 1990s, cultivators of champignon mushrooms were lodged in the mine. But when Polish competitors dropped their prices, there was no future for the Swedish champignons and it was at that time that our whisky came on the scene.
Being cool, dark and damp, the mine met our requirements for a whisky warehouse. Moreover, we wanted the casks to be in a safe place. The old mine in Bodås was the perfect solution for our whisky ageing. Today, the casks age safe and sound 50 metres down in the whisky-scented drifts.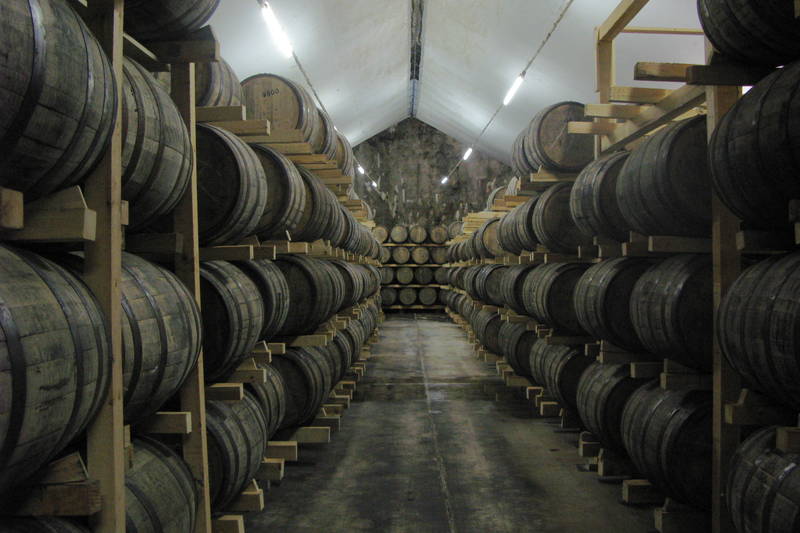 With such a unique location, this warehouse is perfect for those looking to add an extra level of interest to their cask's story. Please note, it is not possible to visit your cask as the mine is not open to the public. Cask samples will still be collected and sent as normal.
You are in advanced mode.
You can turn it off in left sidebar. To use advanced options, you will need to enter your own Google Maps API Key.
Get Google API Key
Opening Hours and Contact
Please note, Bodås Mine is not open to the public